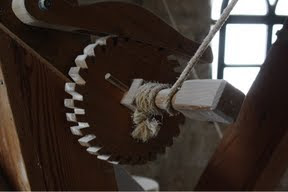 A gorgeous day of old flour mills, pastoral hills and farmland surrounding 2 charming cities full of friendly people.
Hard to visualize this peaceful area on the Netherlands / German border as being in the center of WW2. Brothers and cousins pitted against each other across neighboring fields.
My girlfriend's mother was a child at the time, and hid in a cellar dug under the large tree below with her family while heavy battle raged above and around them.
We visited a war memorial of fallen Canadian soldiers, the air heavy with history.
- Posted using BlogPress from my iPad